Always with you
Flexible, easy and secure application, with access in Mozambique and abroad 24 hours a day.
Access Terms and Conditions
If you have a current deposit account with Millennium bim, visit any branch and apply for Internet Banking.


It costs less
Subscribing and using the service is free of charge at a lower cost for all transactions.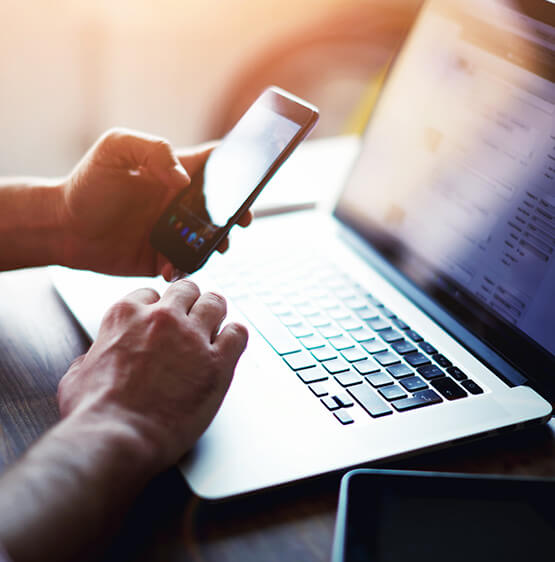 Control
Control and organisation over your accounts in a simple and convenient manner;

Financial Information
Financial information for setting up and tracking your investments;

Security
Secure access to your bank anytime, anywhere

.

Enquiries

Available/Unavailable balance
Current deposit account and Credit Cards transactions


Operations

Send cash to a mobile phone
Internal and interbank transfers.

Top-Up vouchers

Mcel

Vodacom

Movitel

TDM

Credelec

Utility Payment

Water
Electricity
Tuition Fees
TV Cabo and Others

TV Packages

Cards

Increase / Advance Payment (only credit card).
Blocking / Unblocking
Activation / Deactivation of E-commerce
Cash advance (only Credit Card).

Others

Set up and management of savings
Notification of transfer beneficiaries
Processing of payroll, suppliers and others (only for companies)
Trade Finance (only for companies)
And much more.