Implementing, building and providing the execution of projects that meet the well-being of the communities, helping to suppress a set of social needs, is one of the axes of activity of More Mozambique for Me (Mais Moçambique para Mim).
In this sense, there has been a lot of support given to social institutions, schools and communities in the various provinces of the country.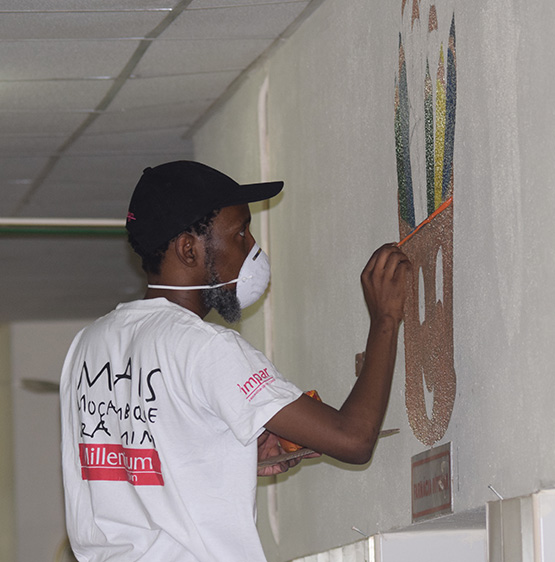 AMOR
The protocol with AMOR - Mozambican Recycling Association has developed an innovative project that consists of the selective collection of urban waste, which is made with bicycles that collect the waste from companies and households that request this service beforehand
Water hole
With the aim of combating the scourge of water shortages, Millennium bim contemplates the opening of water holes, contributing to improve the quality of life of several rural families across the country.
See more
Community intervention
On a continuous basis, Millennium bim has been supporting institutions and entities by proving their credibility and ability to act in various sectors of society.
See more